Expert Lawn Care Services Exton, PA
Our expert lawn care services in Exton, PA, will rejuvenate your lawn for good.
Since 2009, we have offered the most comprehensive lawn care treatments with fertilization, weed control, lawn pest control, and everything your lawn needs to be the greenest and healthiest ever.
We offer a FREE quote. Fast response guaranteed. So, get in touch NOW!
THIS YEAR we hired DTL and we are thrilled that our lawn looks so amazing and it's only the middle of June!
Linda C.
Expert Lawn Care Services, Exton, PA
We offer a full range of expert lawn care services to the community of Exton, PA. All our lawn technicians customize all our treatments to promote healthier and greener lawns. Our formulations and methods of applications are specifically tailored to respond to Exton's soil conditions. Hence, our expert lawn care services offer an unmatched value compared to national lawn care brands. Check out what our clients say about us; our expert lawn care services have been rated five stars by our clients on Google. We offer residential and commercial clients living in Exton, PA, astonishing results from organic-based fertilization treatments to environmentally safe weed control and more. Therefore, claim your FREE quote NOW!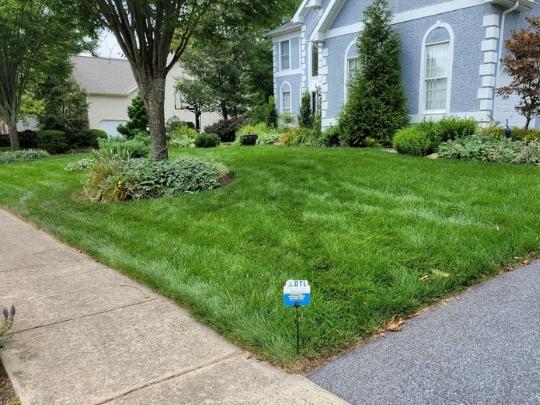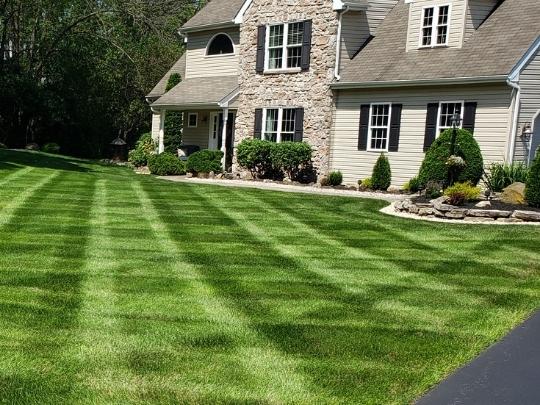 Why Our Lawn Care Company?
Our skilled lawn professionals are trained to respond to all specific challenges with customized expert lawn care services. Our science-driven approach focuses on your lawn's specific needs to bring the results your family will love. Our lawn services include:
Lawn Fertilization, Weed Control
Lawn Disease Control, Brown Patch
Lawn Pest Control (Fleas & Ticks), Grub Control
Lawn Dethatching
Aeration & Overseeding
Lime
Soil Amendment
Soil Analysis
Our Expert Lawn Care Services
We can help your lawn from spring to winter with special lawn care services. All our lawn care programs are specifically designed to respond to the soil conditions found in Exton, PA, and surrounding areas.
We are not part of any large national brand, and that's in our clients' best interest. Our lawn care company is local and family-owned, and your satisfaction matters. Therefore, we can serve the communities of Exton, PA, with unique expert lawn care services. If you live in Exton, PA, and surrounding areas, give us a call to discuss your lawn care projects. All conversations are FREE and without any obligations or hidden fees. So, get in touch NOW.