#1 Lawn Care Company, Malvern, PA
Are you looking for the best lawn care company in Malvern, PA?
Since 2009, we have provided Malvern, PA, and surrounding areas with unique, comprehensive lawn care treatments to turn an average lawn into the greenest and healthiest lawn that families love.
So, get in touch NOW! Contact us urgently; we offer a FREE quote. We respond fast to all requests!
Our lawn has never looked better after one season of treatment; l wish we had employed DTL years ago.
Constance Jones-Sparr
Best Lawn Care Company, Malvern, PA
Our trained lawn care technicians prepare all lawn treatments to promote greener, thicker, and healthier lawns. All our formulations and new methods of applications are safe and specifically designed to respond to the specific soil conditions of Malvern, PA, and surrounding areas. Since 2009, our lawn care company has been committed to offering the best value in the market compared to all local and national lawn care brands servicing Malvern, PA. If you live in Malvern, PA, and surrounding areas, connect with our team. We offer the most outstanding results from organic-based fertilization treatments to environmentally safe weed control and more. So, claim your FREE estimate NOW!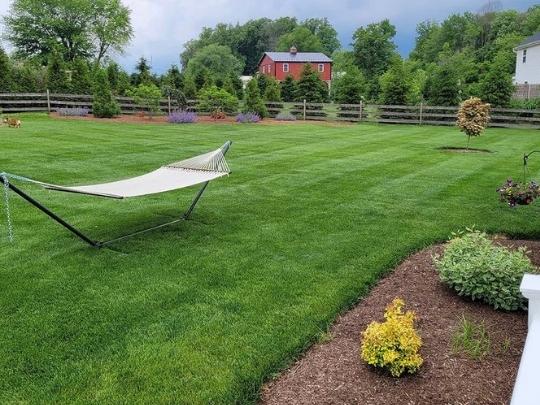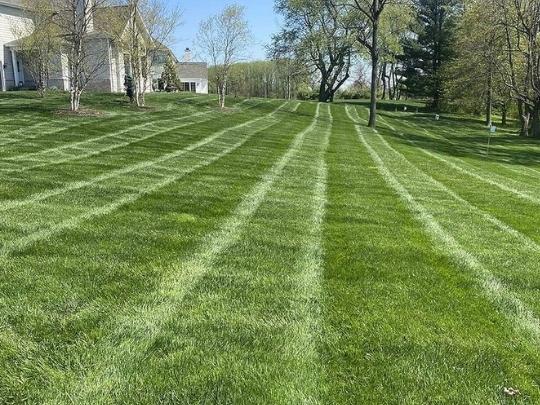 Our lawn care technicians have the experience and training to tailor lawn care services to all specific challenges. For years, our science-driven approach has brought unmatched results to all our clients. Our team focuses on your lawn's particular needs to get the most beautiful results at an affordable price for your family. Our lawn services include:
Lawn Fertilization, Weed Control
Lawn Disease Control, Brown Patch
Lawn Pest Control (Fleas & Ticks), Grub Control
Lawn Dethatching
Aeration & Overseeding
Lime
Soil Amendment
Soil Analysis
Talk to Our Lawn Care Company
We take care of your lawn from early spring to the beginning of winter with specialty lawn care services. All our lawn care programs are tailored to respond to the soil conditions found in Malvern, PA, and surrounding areas.
We are committed to serving the communities of Malvern, PA, with unique specialty lawn care services. As DTL Total Turf Care is not part of any national franchise, we help our clients with their best interests in mind. Our lawn care experts are all trained and have years of experience in the lawn care industry. Independent, local, and family-owned, we strive to gain your entire satisfaction. That's what matters to us. If you live in Malvern, PA, and surrounding areas, give us a call to discuss your lawn care needs. All conversations are FREE and without any obligations or hidden fees. So, get in touch NOW with our team.