Lawn Care in Southeastern PA
Lawn Care done right! Our company delivers the results that big national brands promise. We are your premier lawn care company and our 160+ Google Reviews speak for themselves.

Contact us for a FREE estimate.
Get Results With DTL Total Turf Care
You can tell these guys are experts in their craft. Look no further for your lawn care needs. Your lawn will appreciate their expertise.
Eric Rafuse
We started with Dan and his company 4 years ago and we couldn't be happier. The care he puts into each lawn is noticeable and you quickly see people switching from larger companies to DTL.
Scott Costin
We love the service and quality of care that DTL has brought to our lawn. Our property is the envy in the neighborhood.
Jackie Tate
Lawn Care Services For Every Need
Our family-owned business can transform a lawn into something your family can be proud of and enjoy. We address any lawn condition based on years of experience in the local southeastern Pennsylvania market. We offer specialty treatments, methods, proprietary processes, and top-of-the-line products. 
Contact us today to create the green lawn of your dream and attract your friends and neighbors' admiration.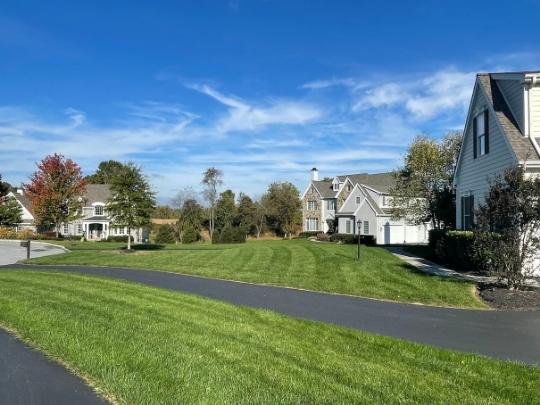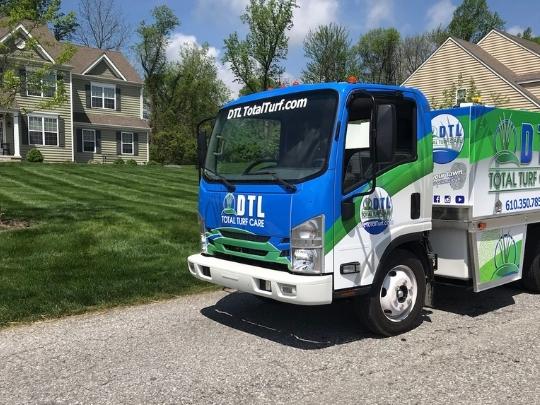 We customize all our lawn care services to address the uniqueness of your lawn and the soil composition of Chester, Berks, Delaware, and Montgomery Counties, PA. Our programs encompass the specific issues of your lawn and yard. Therefore, all our lawn fertilization treatments start with a soil analysis to identify your grass's nutritional deficiencies and needs. Then, we address all nutritional imbalances to produce the most stunning results. 
All our formulations and programs are community-conscious and respectful of the environment, pets, and people. In addition, they are safe for bees and earthworms.
Why Choose DTL Total Turf Care?
There are many specialized companies in southeastern Pennsylvania, and it can be daunting to make the right choice. But, only DTL Total Turf Care has the social proof and professional track record forged through years of experience in our area.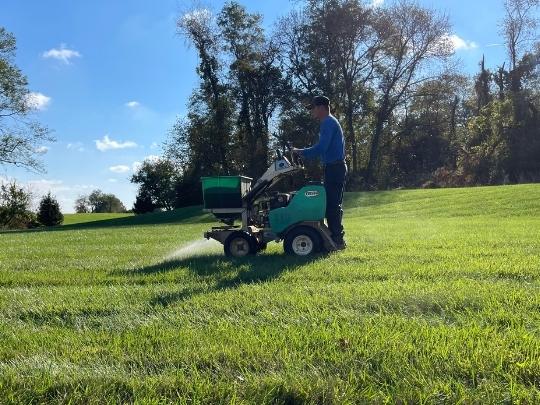 The Right Lawn Care Services
Lawns in Pennsylvania have their specific issues and unique problems. Therefore, we focus our attention and energy on the root cause of these problems. It is why we achieve these remarkable results.
For us, lawn care is an art and a science, and we take great pride in the quality of our work. We do not believe in a one-size-fits-all approach applied to our services.
We want our clients to be delighted with our results. Therefore, we do not settle for mediocre and always push to achieve excellence. So, let us prove it to you.
Dan Lyster
Founder & Owner, DTL Total Turf Care
Our Lawn Care Service Areas
For many years, we have served our communities with specialty services with passion and drive. We focus exclusively on Chester, Berks, Delaware, and Montgomery Counties, PA. If you live in the following surrounding areas, give us a call to discuss all your needs. All conversations are free and without any obligation.
ACCESS OUR KNOWLEDGE CENTER & LATEST NEWS
Frequently Asked Questions