Our new construction lawn program will boost your lawn's growth. If you have bought a new house and your yard still looks like a construction site, ask our team to start your new lawn. For many years, we have helped new homeowners start their lawns. If you live in Southeastern PA, claim a FREE new lawn construction estimate NOW!
Very personable and high-quality work!
Andy Joyce
I saw the improvement in my lawn by the end of my first year of treatment, but now this second year, it looks like a major league ballpark..
William Wardle
My lawn is impressive.
Marty Bycek
New Construction Lawn Care
Newly constructed or renovated homes present landscape challenges. Therefore, DTL Total Turf Care's new construction lawn program will get your lawn on the right track. We have helped a lot of homeowners with new construction lawns in Chester, Berks, and Montgomery Counties, PA. All have seen the difference that our gentle but efficient process makes.
Schedule a FREE consultation with our lawn technicians and get a FREE estimate.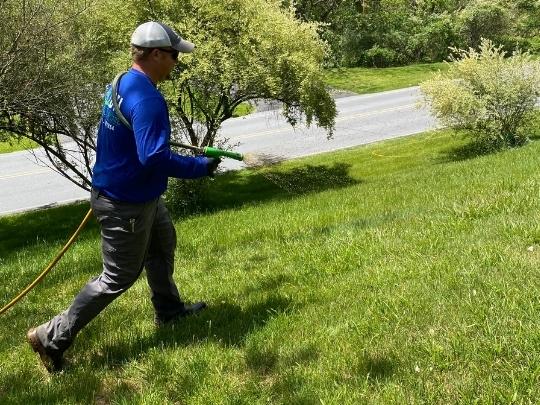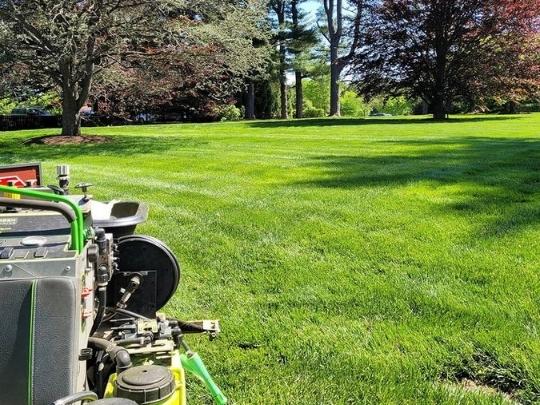 Start Your New Construction Lawn Program
We have specialized equipment and application programs to move your lawn from dirt and rocks to a flush, green lawn. Our new construction lawn applications will help your lawn grow and thrive.
All our applications contain key bio-stimulants that will get your turf to grow. All our processes are respectful of the environment.
Get ready for the growing season and contact us for an evaluation of your yard.
Why work with DTL Total Turf Care
Our new construction lawn program promotes a healthier, lusher, and greener lawn. In only a few applications, our unique formula will offer everything the lawn plant needs to grow. More resilient, denser, and beautifully greener, your lawn will be the pride of your family.
New Construction Lawn FAQ
Your lawn needs food, water, air, and sun. Compaction prevents water, air, and nutrients from feeding the grassroots. Therefore, compaction is a big issue if you need to see results.
Compaction happens due to human activity on a construction site. Heavy-duty equipment, constant working activity, and traffic over an area can compact the soil. If compacted soil is better for builders to build a house, it is not good to grow turf. Grassroots need a loose soil structure for their roots to grow and take hold.
So, before planting grass seeds, loosening the soil is an essential step.
We offer two different packages corresponding to different soil needs. Depending on the soil condition and your budget, we will discuss the best option to get you the most beautiful results.
To learn more about our different packages, check our lawn fertilization page
No, we do not remove debris and construction materials. It is the responsibility of the construction company or the homeowner. Our scope of work is your lawn. Before planting lawn seeds, we will ensure that no construction material is left behind. We will always do a preliminary walkthrough before starting work to ensure that we can begin our process.
No, we do not plant trees and shrubs. We focus exclusively on lawns with custom nutrition plans and turf healthcare. We do not mow lawn either and if you need lawn mowing services, we can offer some referrals of professionals we trust.
Enjoy The Benefits of New Construction Lawn Care Plans.
Give us a call or claim your FREE consultation and estimate!